Heart of a Tower
Far beyond the borders of gloomy everyday stereotypes, there is a magical world Yourland, where the ravens act like the men, the building cranes walk like the robots, and a metal machine wants to rule over the world. Our little boy has to enter this world to find the truth and save Yourland – his own world.
Original title: Srdce Veže
Director: Peter Budinský
Script: Katarzyna Gondek, Peter Budinský, Barbora Budinská, Patrik Pašš ml., Phil Parker
Story editor: Kristína Májová
Producer: BFILM (SK) – Peter Badač
Co-producers: plutoon (SK) – Barbora Budinská, Stacka (BE) – Jan Hameeuw, BFILM.cz (CZ), RTVS (SK)
Expected release: 2021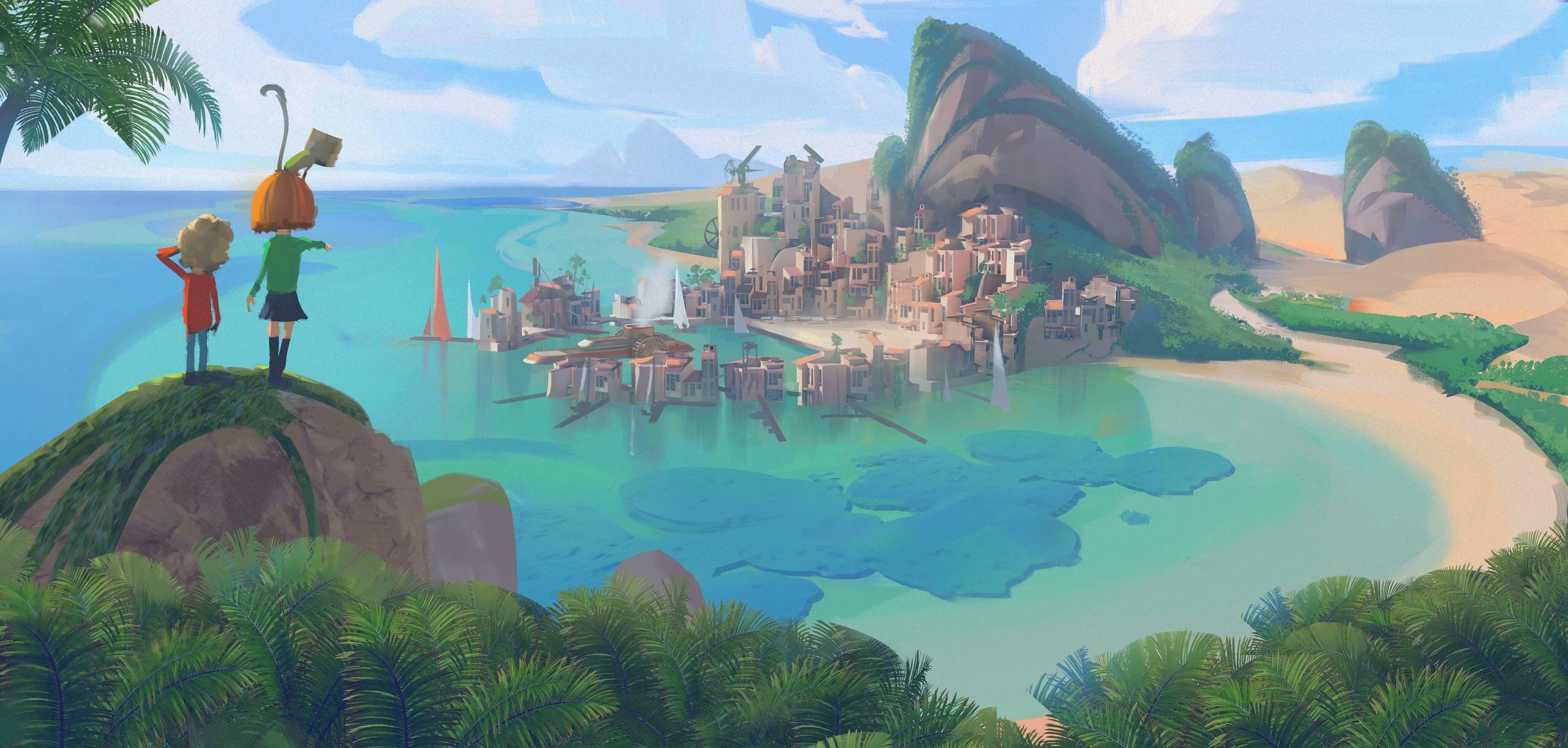 Synopsis
There is absolutely nothing to like about these grey, steep concrete blocks mother made me move to. No wonder dad doesn't want to visit or even call. Nobody cares about me anymore. So I will stop caring as well. It's time to go.


Riki, a 10 year old boy, runs away from home, following a mysterious emergency signal sent by a shiny stone. The strange artefact seems to have a mind of its own, it takes Riki to the breathtaking parallel world of "Yourland" where wonderful machines roam golden deserts, monkeys and ravens talk and science peacefully coexists with nature.

The shining stone merges with Riki by hiding in his heart and asking him for protection. It seems everybody in Yourland is eager to procure this treasure, as it is the core of Yourland's power and owning it gives a great deal of influence.

Who should Riki share his secret with? His new cheeky friend, Emma? Metal Man, the mighty robot? Tidling, a monkey general? Or nobody? Who can he trust?

We accompany Riki on his enchanting adventurous journey full of perils, traps and humor, to restore the stone, also called the "Heart of a Tower", to its "nest". It's the only way for Riki to make it back home and save his own heart.